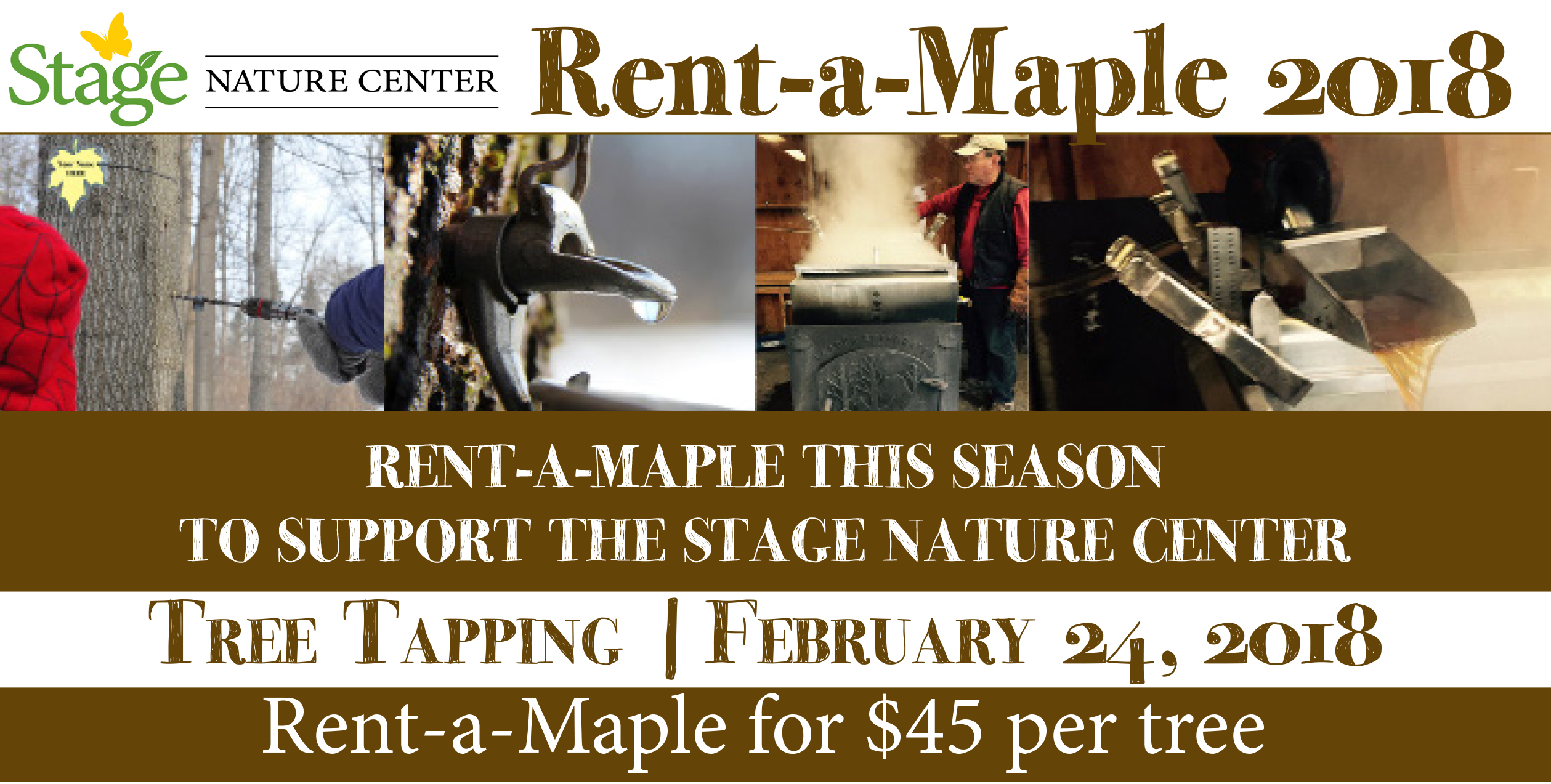 Rent-a-Maple 2018
Tap into history and welcome spring during our most popular annual event: Maple Syrup Time! Support the Stage Nature Center's sugar bush by "leasing" a maple tree as part of our "Rent-a-Maple" program.
Your name (or the name of a loved one) will hang on a tapped tree during the entire maple syrup season to acknowledge your generous support.
$45 Package includes:
An invitation to tap the "leased" tree at the
SNC on February 24th
(hot cocoa & donuts provided)
A spile for home tree tapping
One pint of pure maple syrup
Maple sugar candy
A "certificate of appreciation"
Other special surprises!
Important Dates:
December 21: Deadline for holiday "gift" leases (makes a great holiday gift!)
February 3, 2018: Deadline for regular lease purchase
February 24, 2018: Tree Tapping Event & Rent-a-Maple packages will be available for pick-up