Stage Nature Center is always looking for great volunteers throughout the year.  If you have a passion for nature and have some time to dedicate to our organization, please follow these steps:
Download and complete our volunteer application form HERE
Email the completed form to our Volunteer Coordinator HERE
OR: drop by our office with your completed form.
AVAILABLE VOLUNTEER OPPORTUNITIES:
Front Desk/Reception
Invasive Plant Removal
Animal Care
Seasonal Cleaning 
Various Positions for our Annual Fundraiser: Nature Uncorked!
Various Committee Positions
Note: Once you have completed the steps above, and your volunteer paperwork has been approved our Volunteer Coordinator will send you a link to Sign Up Genius where you can register for open volunteer positions. Still have questions?  Please email Louise Glazier HERE.

---

Friday December 1st and Saturday December 2nd
Gift wrapping fundraiser:  We are looking for a few more volunteers to help wrap gifts at Barnes and Noble on Rochester Road in Rochester, MI. Our volunteers will be wrapping gifts in exchange for tips, which will be donated back to the Stage Nature Center. Work a full shift or a half shift!
Contact Louise Glazier or call us at 248.688.9703
---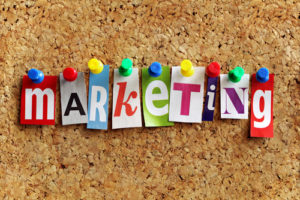 Join Our Marketing Committee!
Do you work in marketing or work in a field related to marketing?  Are you interested in helping to shape the future of Troy's only Nature Center?  Then this unique volunteer opportunity could be a great fit for you.  We are actively seeking professionals to join our committee which meets monthly starting in September 2016.  For more information and to volunteer for this opportunity: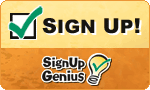 Next Marketing Committee Meeting: September 20th @ 6pm
---
Michigan Native Garden |

 MASTER GARDENER PROJECT
Would you like to participate in some seasonal Gardening? Our Volunteer Master Gardeners "in training" are currently overseeing a project on the grounds of the Stage Nature Center in Troy, MI to remove invasive species of plants and replace them with native species. This new and improved garden will be an educational experience for you to learn how to identify native species as well as non-native & invasive species. To get involved, Email Here to sign up!
Michigan Native Garden

|

 

VOLUNTEER 
The Troy Nature Society is looking for volunteers to help our efforts to build and maintain our new Native Plant Demonstration Garden located at the East end of our front lawn (next to the parking lot). The Wildflower Garden is a designated "Native Plant" area to be used for both beautification and educational opportunities for all visitors and school groups within Troy, MI and the surrounding communities.
The new autumn season brings new tasks to the Stage Native Garden.  We would greatly appreciate your help in the garden this season! During the months of  September and October we will continue to do our normal weeding, watering, plant identification and photography.  In addition, we will begin preparations for fall planting season of bare root natives, donated transplants and we will even sneak in some spring Daffodil bulbs.
We are now accepting the donation of Native Plants.   If you are interested or have any questions about how to donate to the garden please contact Julie Ann Wang Email Here
Winter Tasks: November 2017 - April 2018
With winter almost upon us and our "outdoor" garden work coming to an end we will turn our focus "indoors":
Volunteers are welcome to assist us with any of the following indoor tasks:
1. Brochure Creation: we provide the content, you provide the design:
To be placed in a box attached to the main garden sign and put onto our future Native Garden Webpage
Content to include:  Plant ID Lists, Growing at home, Resources, How to Volunteer and Contribute.
2. Small educational signs for the garden:  choose to develop content and/or create design:
Highlight non-native invasive plant species
Native American uses for native plants
Highlight a special relationship between a specific native plant and wildlife
Highlight garden areas:  prairie and woodland
3. Design and Create Seasonal Native Garden Scavenger Hunt Sheets for children
4. Assist with Planning our First Native Plant Sale spring 2018
* Qualifies for MSUE Master Gardener Program Volunteer Hours
Contact: Julie Ann Wang Email Here
Or if you have already followed the steps to become a volunteer at Stage Nature center, please sign up directly at: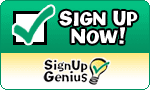 ---
Annual FALL Clean-Up | 

Schedule A Community Service Day With US!
Stage Nature Center is seeking corporate & civic groups to help with our fall clean-up by scheduling a "Day Of Service" with our volunteer coordinator.  The day will include removing invasive plants throughout the preserve to improve the grounds for all to enjoy during the warmer months.  
All participants should arrive with gloves, sturdy boots and be ready to get down and dirty! 
Wear old durable clothing (long sleeve shirts and pants)
Bring sturdy work gloves 
Bring a hand trowel or hand pruners (Optional)
Bring a kneeling pad, if you wish
Come prepared to use old-fashioned "elbow grease" to get the job done! 
This is a wonderful opportunity for an outdoor team building day and/or community service day.  You and your team can plan a 2 - 6 hour visit to our grounds where you can participate in an invasive weed pull, nature hike and team building exercises.  Ask about our room rentals as well!
If your company or civic group cannot make it to a day of service, then consider one of the many sponsorship opportunities available to Troy area businesses.  Our Annual Fundraiser in October, Maple Syrup Time in March or Ice Cream Social in August.  
To explore more ways to support the Stage Nature Center, please contact Carla Reeb, Executive Director directly at 248.688.9703 or send an Email Here.
---

---