Seasonal Programs and Events

Looking for a fun indoor activity for you & your kids during the winter months? Tired of busy, expensive indoor children's play places where you chase down your toddlers then entire time? If your answer is yes to these questions, then we have a wonderful solution for you this winter!
Join us for Mom & Me Wednesdays during January and February at the Stage Nature Center for a stress-free indoor activity where kids can dig for bones in our mastodon pit, play games and build puzzles in our activity area or read books in our library.  Parents are invited to sit back and relax with your babe in arms while your toddler plays in one of our activity areas.  You will have an opportunity to mingle with other families who also enjoy the wonderful things that Stage Nature Center has to offer during the winter months!
Best of all - we will be offering complimentary hot tea & cookies for the parents and Hot Chocolate for the kiddo's to help you truly relax! 
We have invited members of Hike It Baby of Metro Detroit to join Mom & Me Wednesdays for those who wish to take their children out on a winter hike on our trails.  The Hike it Baby group is an excellent resource on how to dress you kiddo's during winter hikes and tips on how to stay safe on the trails.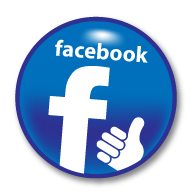 LIKE our Facebook page so you can watch for announcements on when we will  offer free story time and special activities on Mom & Me Wednesday's. We can't wait to see you!
Annual Spring & Fall Invasive Plant Removal and Spring Clean Up Days:

 

April, May and September
Stage Nature Center is seeking volunteers to help with our Spring clean-up by removing invasive plants throughout the preserve to improve the grounds for all to enjoy during the warmer months.  All participants should arrive with gloves, sturdy boots and be ready to get down and dirty!  
Wear old durable clothing (long sleeve shirts and pants)
Bring sturdy work gloves 
Bring a hand trowel or hand pruners (Optional)
Bring a kneeling pad, if you wish
Come prepared to use old-fashioned "elbow grease" to get the job done! 
This is a wonderful opportunity to learn which plants are beneficial, which are considered invasive and a great way to learn how to properly maintain your own gardens at home.
There are also several
sponsorship opportunities
 available to Troy area businesses - to find out more please contact Carla Reeb, Executive Director directly at 248.688.9703 or email her at

carla@troynaturesociety.org.
Summer Ice Cream Social - August 
This free event is our way of saying thank you for allowing Stage Nature Center to be part of the Troy Community.  We receive so much support from members, friends of the nature center and neighbors, this is our special way to give back.  Join us in August for free ice cream and take the opportunity to walk the trails, learn about our programs and how your support impacts the entire community throughout the year.