Get Outdoors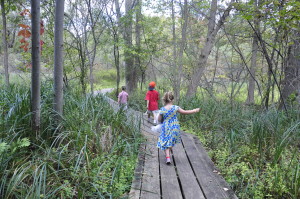 You may have heard over the last several years that getting outdoors has been shown to greatly improve mood, boost creativity, increase cognitive function and contribute to improving overall health. Spending time in nature is also effective in greatly reducing the stress and anxiety that life can dish out through daily activities. According to a 2009 study published in the Journal of Epidemiology and Community Health, the closer you live to nature, the healthier you're likely to be. Residents of southeast Michigan are fortunate to have many options when it comes to spending time in nature. Stage Nature Center is one of the best options for many reasons: It's one of the largest nature preserves in Oakland county, offers more than 1.5 miles of walking trails, is a short drive from pretty much anywhere in Metro Detroit and is home to hundreds of species of wildlife.
Stage Nature Center welcomes over 18,000 visitors every year who enjoy the natural beauty of our 100 acre preserve and/or participate in our 147 nature education programs throughout the year. Our many programs and events are designed to educate and engage people with nature.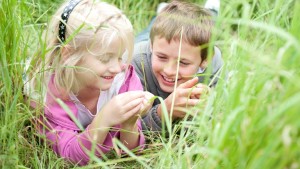 Now more than ever, exposing to children to the outdoors and nature is an important part of development and is becoming a growing initiative among parents, caregivers and educators. According to research done by the National Wildlife Federation, the average American boy or girl spends as few as 30 minutes in unstructured outdoor play each day, and more than seven hours each day indoors, in front of an electronic screen. Our kids are out of shape, tuned out and stressed out, because they're missing something essential to their health and development: connection to the natural world. Stage Nature Center is a great way to make that connection to the natural world through our many nature-related programs, camps and events. Simply taking a stroll through our preserve provides pure family bonding time without the distraction of electronic screens, television, telephones & emails.