Monarch Way Station #15682

Construction Timeline: Monarch Way Station #15682
Stage Nature Center completed the construction of a Monarch Butterfly Way Station in Summer 2016.  This way station will be one of only a few that are public and registered in Oakland County.  The way station planning team has worked very hard to bring this butterfly garden from planning stages in 2015 to reality during the summer of 2016.
Project lead Nicole Fleming was busy coordinating the planning efforts on the following initiatives with the help of Girl Scouts Troop 75160:
March 20

th

:  The area on the southwest side of the nature center interpretive building was plotted out with flags by Girl Scouts Troop #75160 so the City of Troy could prepare the site for planting.
April: The City of Troy prepped the area so that edging, mulch and pavers could be installed.
May 21st: Girl Scouts spent the weekend installing edging, mulch and pavers.
June 11th: Team Lead Nicole Fleming assisted the girl scouts in planting flowering perennials, milkweed seeds, transplanting milkweed and laying additional woodchips.
Fundraising efforts were made to cover the cost of materials required for the way station construction.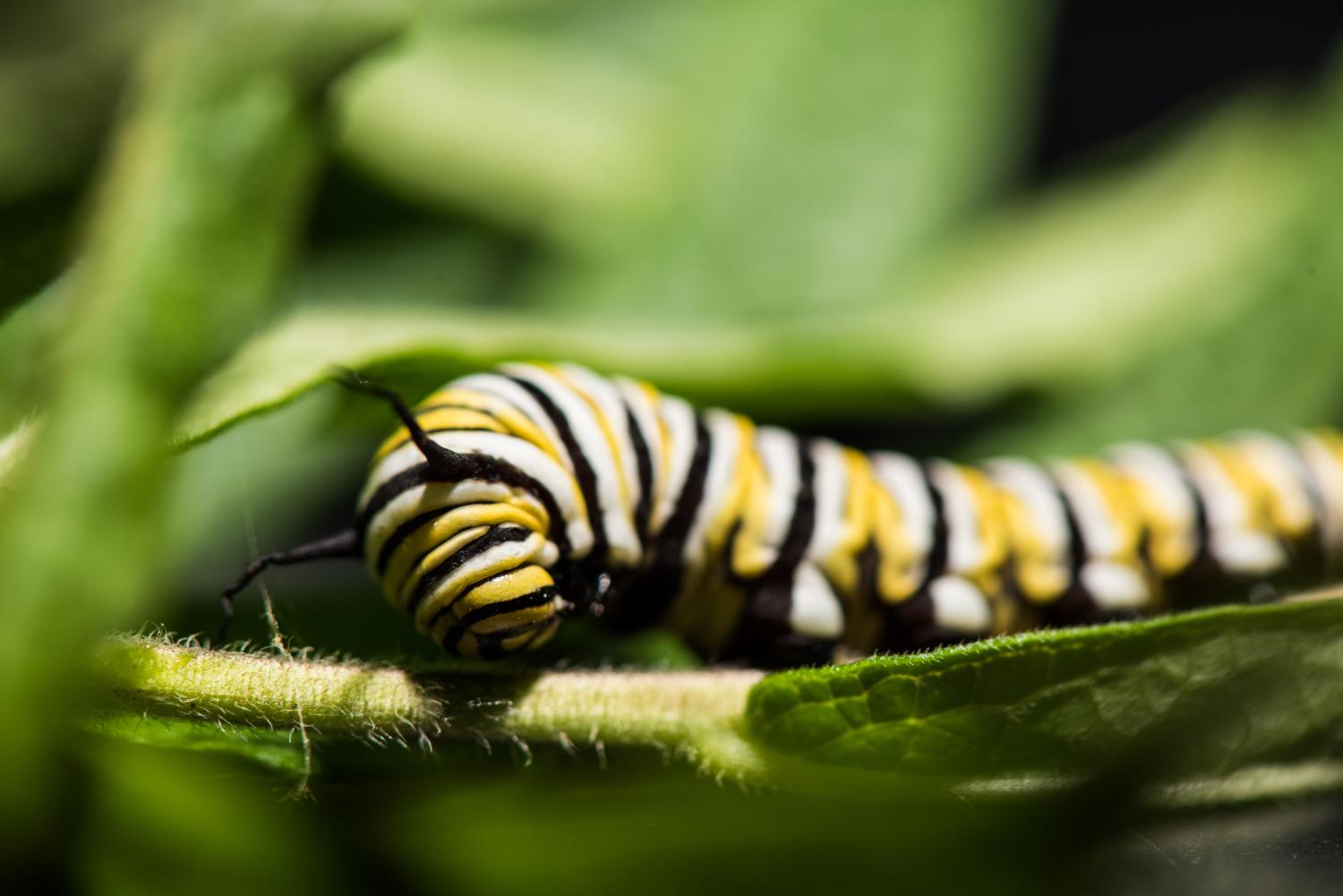 WHAT IS A WAYSTATION?
Monarch way stations are places that provide resources necessary for monarchs to produce successive generations and sustain their migration. One can think of this as a "rest stop" for the Monarch Butterfly's on their migration journey.
THE WONDER OF MONARCH MIGRATION
Each fall, hundreds of millions of monarch butterflies migrate from the United States and Canada to "overwintering" areas in Mexico and California where they wait out the winter until conditions favor a return flight in the spring. The monarch migration is truly one of the world's most beautiful and fascinating natural wonders and we are helping to bring that experience to our own backyard.
CONCERNS FOR THE MONARCH BUTTERFLIES
Milkweeds and nectar sources are declining due to development and the widespread use of herbicides in croplands, pastures and roadsides. Because 90% of all milkweed/monarch habitats occur within the agricultural landscape, farm practices have the potential to strongly influence monarch populations.
WAYS YOU CAN HELP