Birthday Parties

Make your child's birthday extra special by hosting it at the Stage Nature Center!
Each birthday party session includes a 45 to 60-minute nature program packed with games, crafts and a trail hike on our 100-acre preserve.  The party will take place in one of our classrooms – it will begin with the nature program and finish in time to sing happy birthday!  We offer an additional 60 minutes after the nature program for everyone to enjoy cake and have time to open gifts.
Each party includes:
 

Nature-themed decorations

 Birthday invitations

 A gift for each participant

An outdoor adventure on our trails
Birthday celebrations should be reserved 20 - 30 days prior to the event. (The earlier the better).  Party dates are subject to room rental availability.  Hosts may arrive 15 minutes before the party to set up food & additional decorations. 
Hosts will provide:
Birthday cake, all beverages, serving dishes, plasticware, napkins, cups, and any specialty decorations.  Hosts will also be asked to help with clean up at the end of the party.
Stage Nature Center will provide:
A choice between 9 different nature themes.
Standard decorations (balloons, streamers, table coverings).
Nature-themed invitations.
A gift for each child at the close of the party.
Guided outdoor trail walk by one of our naturalists (all seasons)
Limited use of our kitchen including refrigerator & freezer.
Cost of Party:
$150 for 1 to 17 children and $12 for each additional child, with a maximum of 20 children (total). Adults, parent partners, and children under 3 and over 12 are free.
Fees and Conditions:
Event Size: 1 - 17 children | $150
Additional Children (up to 20 max) | $12 each
Who Can Attend For Free: Parent partners, adult guests, children under 3 or children over 12.
Cancellation Fee: If your event is canceled less than 2 weeks from party date, you will be charged a fee of $25.00.
Wrapping up the Party: The room may be used for up to 60 minutes after the nature program is finished for cake & opening gifts.
Food: Outside food and non-alcoholic beverages may be brought on-site however, we ask that you keep it simple - pizza or sandwiches & cake and ice cream work best!
Reservations: Parties should be booked 30 days in advance.
Cancellation policy: 14 days before the event date.
Contact us at 248-688-9703 for details and available dates!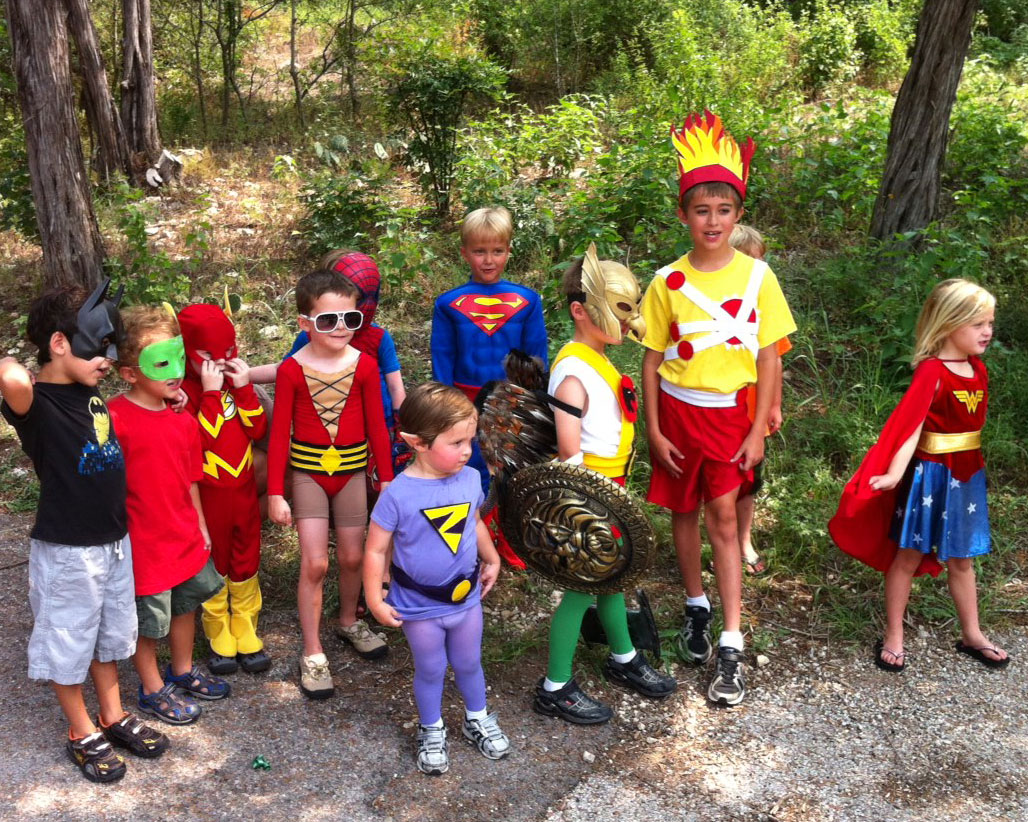 Choose from one of these exciting birthday themes:
Birthday at the Pond (4 - 7 years):  Explore the pond to find out which animals live there and how they change as they grow.  Frogs and fish are a great subject when the seasons allow.
Making Sense of Nature (4-7 years): Touch, taste, hear, see and feel your way through nature. Learn about animal senses too.
Furs, Feathers, and Fins (4-7 years): Discover special characteristics that animals have with our hands-on animal furs, feathers, shells and more.
Fossils, Mastodons and Dinos (4-9 years): Children will learn all about animals who lived long ago!  The activity for this theme is to make a fossil to take home.  This theme is mostly indoors and is most appropriate for cold winter months.
Whooooo's Having a Party? (4 - 10 years): Discover which owls live in the nature center woods and play games to learn how owls survive.
Bodacious Bee Birthday (6 - 10 years): Bees are amazing and busy creatures. Children will learn all about bees by exploring our indoor observation bee hive. We will learn about bee habits, search for the queen and learn how to do a waggle dance and have a nectar relay!
Nature Scavenger Hunt Party (6 - 12 years):  Discover how observant we are during a hike on the nature preserve. A special mystery with clues may lead us down the "right path".
Secrets of the Forest (8-12 years): Children will search for wildlife like birds, mammals, and reptiles while on a hike in the woods. Roll logs for bugs and play forest games.
Wildlife Trackers (8-12 years): Learn to identify animals by their tracks, scat, and other signs.  We will look for track mysteries along the trails.