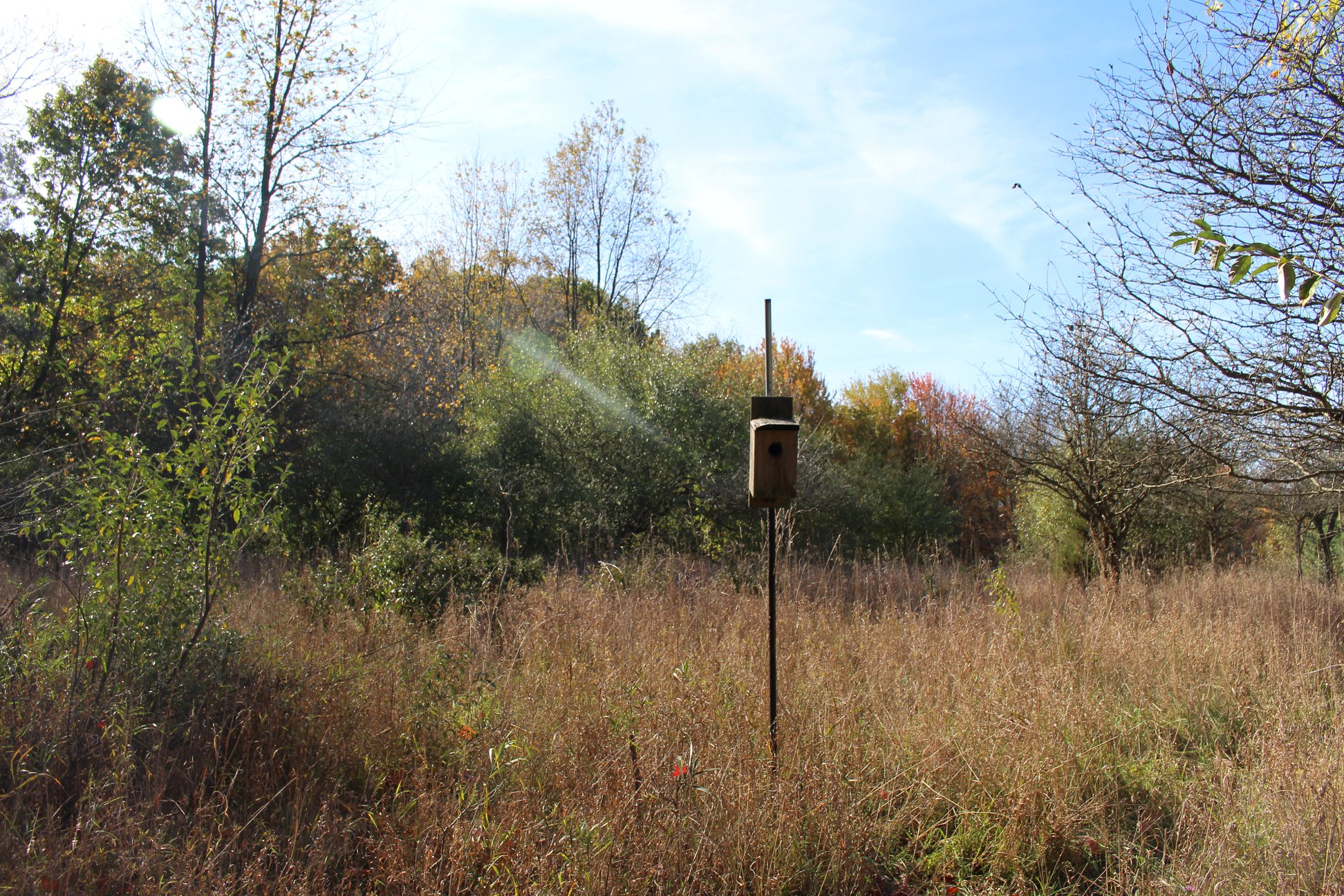 We have received some concerns from visitors of the nature center about the work being done in our meadow. We would like to assure everyone that we do have a restoration plan for the meadow and we are just in the beginning stages of this process. Both of our full-time naturalists have 50 years of experience and education between them and are avid birders and supporters of wildlife.
We are in danger of losing the meadow to invasive species, such as Autumn Olive and Buckthorn, that are growing rapidly and are preventing the growth of native species that are essential to the overall health of the meadow. Most of the trees that have been cut down are non-native invasive species that negatively impact the meadow. As we are in the early stages of restoration, the area does not look as aesthetically pleasing as it normally would.
Our plan is to leave some of the brush piles to provide habitat for birds and other animals that depend on shelter like that to survive the winter months. Many of the piles will be taken care of and will not be left the way that they currently are. We have had a few major work days where we have had wonderful volunteers come out and have made great progress helping us to remove the Autumn Olive and Buckthorn.
You may also notice in the meadow that trees have been flagged with red tape. These trees will not be cut down since they are native species that are important to the meadow. As the restoration progresses, we will also be re-planting native species of plants and wildflowers. It will be an exciting time to see the regeneration of the meadow! We appreciate your feedback and interest.
If you wish to help us with the meadow restoration project, please contact us at 248-688-9703.