Welcome to Mindfulness at Stage, a program designed to provide a variety of nature-based guided mindfulness activities and resources to support mental wellbeing. 
Research has shown that mindfulness exercises and spending time in nature reduce stress, boost mood and fight depression and anxiety. Cultivating your mindfulness exercises by bringing your attention to the natural world brings added benefits to our practice. The effects of meditating in nature can be as immense as they are immediate. Paying attention to nature simplifies our thoughts and brings our focus on what's right in front of us. Without the constant distractions that come with indoor life – we become more present, we gain a heightened sense of awareness. 
Come develop your mindfulness practice at the Stage Nature Center's 100 acre nature preserve with guidance from mindfulness facilitators and naturalists. This unique program is developed by mental health professionals and mindfulness facilitators from Corewell Health, Henry Ford Health System and Children's Hospital of Michigan along with naturalists from the Troy Nature Society. It focuses on nature, connecting with your senses and practicing self-care in order to combat the effects of the COVID pandemic on mental health. Mindfulness at Stage is a complimentary public program made possible with grant funding from Oakland County's "Oakland Together Mental Health and Wellbeing Nonprofit Grant Program" and is administered by United Way for Southeastern Michigan.
The in-person guided mindfulness workshops will be held several times per month at the Stage Nature Center. Participants are invited to attend numerous sessions based on space availability. The experience for each workshop will vary based on the facilitator and what we observe in nature. Please note that space will be limited for each session; pre-registration is strongly recommended. The programs will take place mostly outside – please dress for the weather. This program is not intended as therapy or treatment.
Sign up here to receive details  about the mindfulness workshops at the Stage Nature Center as soon as they are announced.
Teen & Adult Workshops
Ages: 11 and over (Participants ages 11 to 15 must be accompanied by a registered adult)
The Teen & Adult Workshop is  designed to cultivate mindfulness exercises by bringing your attention to the natural world. During the workshop, participants will focus on nature, connect with their senses, and practice self-care in order to support mental wellbeing. This program is not intended as therapy or treatment.
WATCH THIS SPACE FOR MORE WORKSHOPS TO BE ANNOUNCED SOON.
Family Workshops
For families with children ages 5 to 10 (Children must be accompanied by a registered adult)
The Family Workshop is geared toward family groups with children ages 5 to 10. Using child-focused demonstrations and practices, families will cultivate mindfulness exercises by bringing attention to the natural world. During the program, families will practice mindful sitting, breathing and moving, participate in family yoga, and take a mindful walk in nature. This program is not intended as therapy or treatment.
WATCH THIS SPACE FOR MORE WORKSHOPS TO BE ANNOUNCED SOON.
Meet Our Mindfulness Facilitators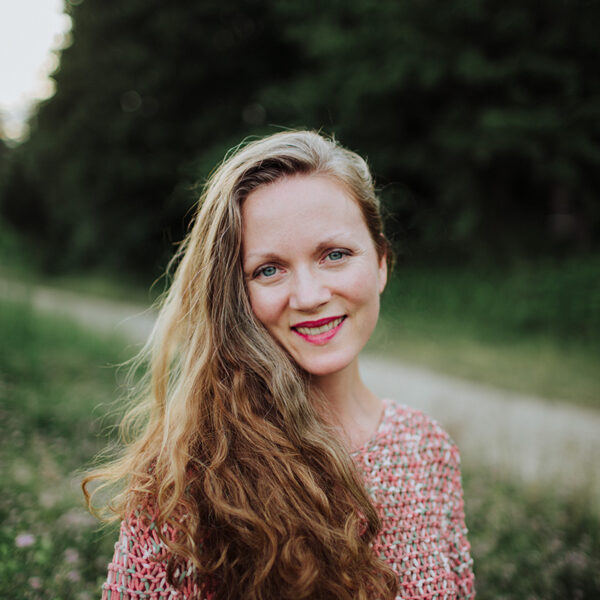 Michelle Davila
Michelle Davila, ND is a clinician in the Integrative Medicine Department at Corewell Health, a clinical faculty member at Oakland University William Beaumont School of Medicine and is qualified to teach MBSR (Mindfulness Based Stress Reduction). She has degrees in naturopathic medicine, biology, and botany. Michelle is thrilled to be working with Mindfulness at Stage, drawing on her background in mindfulness and mind-body medicine, as well as her knowledge of and deep love for the natural world.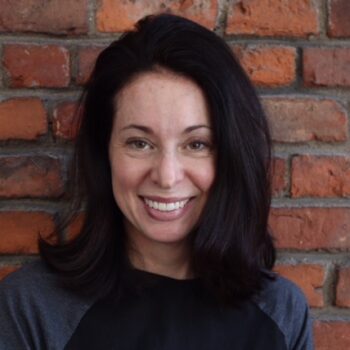 Colleen Yeloushan
Colleen Yeloushan is a certified yoga therapist, yoga, and meditation teacher. She has been practicing and teaching for the better part of the past two decades and is passionate about bringing practical life skills to her students. Weaving ancient wisdom with evidence-based modern science, her intention is to offer wellness modalities that can be practiced by any person regardless of age, health or physical ability. See more at itsallthepath.com.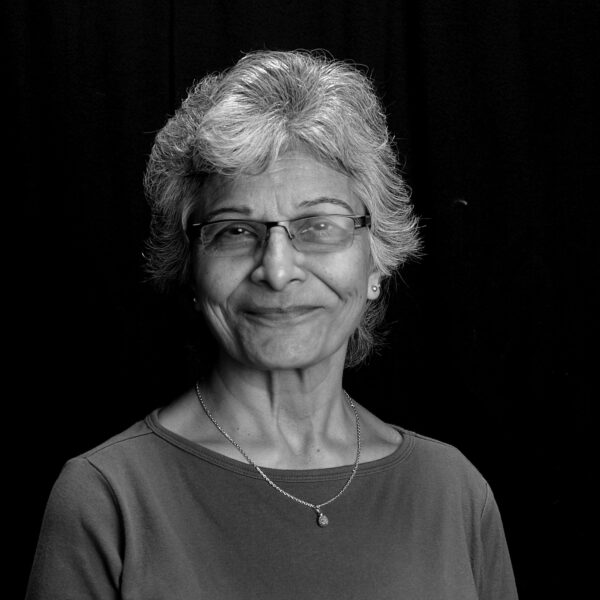 Bharti Thakkar
Bharti is a certified Hatha yoga teacher and Yoga Therapist, who has been teaching since 2007, and is currently training to be a MBSR (Mindfulness Based Stress Reduction) teacher. Bharti's interest in yoga and mindfulness came about because of personal health issues. Her training and personal practice have served her on her wellness journey. Bharti worked in the allied health field for Harvard affiliated hospitals in Massachusetts where she had the opportunity to volunteer in research studies related to yoga and mindfulness. She aspires to continue developing her own mindfulness practice and hopes to serve others by sharing practices that would help with their self-care.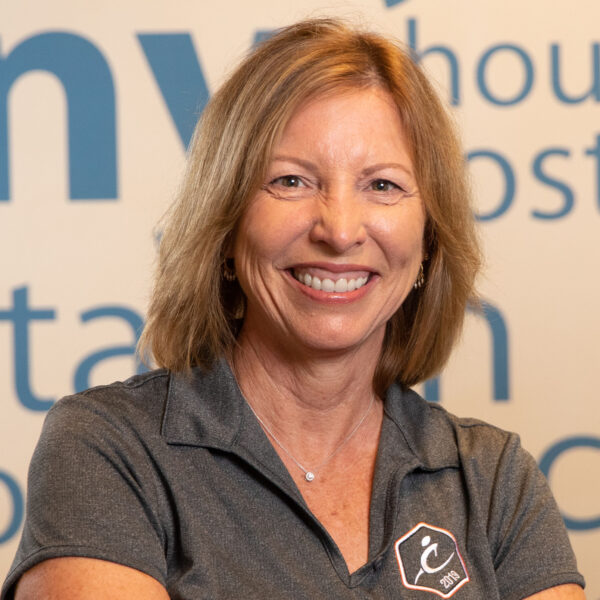 Fran Halliday
Fran Halliday is a staff member at the Crim Fitness Foundation, a non-profit dedicated to cultivating holistic health and wellness in the City of Flint and Genesee County. It is through her work at the Crim that she was first introduced to the practice of Mindfulness. She has completed Level 1 of the teacher training for the Mindfulness Based Stress Reduction Program (MBSR), a world-renowned mindfulness program founded in 1977 at UMass Medical School. She has also received teacher certification in Yoga Ed for Elementary Students (K – 6th grade), and completed trainings in Trauma Informed Mindfulness, Search Inside Yourself Leadership, Adverse Childhood Effects, and Interpersonal Mindfulness.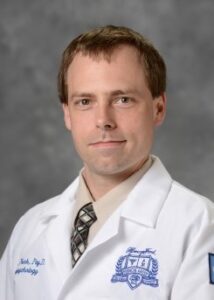 Brent Funk
Brent Funk, PsyD completed his doctoral degree in clinical psychology at Wright State University in 2011 and is board certified in clinical neuropsychology by the American Board of Professional Psychology. He started a personal mindfulness practice during his graduate training and then received formal training in mindfulness-based practices incorporated into psychotherapy with patients for coping with psychological stresses and who are managing chronic pain or sleep disorders during his internship at Central Arkansas Veterans Healthcare System. He is currently employed as a clinical neuropsychologist at Henry Ford Health.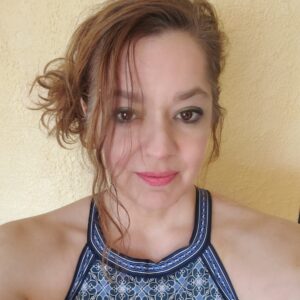 Natalee Neely
Natalee Neely, C-IAYT, E-RYT500, YACEP is a lifelong meditator and educator, Natalee took up yoga 24 years ago to help her cope with life threatening asthma and chronic bronchitis. She is now a Certified Yoga Therapist and Teacher working clinically to help people find comfort despite chronic illness, stress, anxiety and suffering. Yoga Therapy can increase comfort and stability by using gentle applications of mind/body awareness, mindfulness practices and breathing techniques that are appropriate and comfortable for everyone and everyBODY.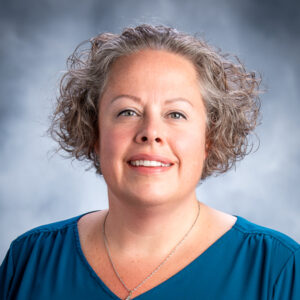 Amy Williams
Amy Williams, PhD, LP is a clinical health psychologist. She is trained in Acceptance and Commitment Therapy and has worked with people with various medical conditions, including chronic pain and cancer. As the Director of Physician, Resident, and Fellow Well-being in Corewell Health - East's Office of Physician Well-being and Professionalism, she develops and supports programming for the physician workforce at Corewell Health - East. She has been personally using mindfulness-based practices since graduate school and finds mindfulness in nature some of her favorite moments.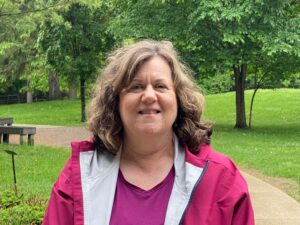 Julie Hamilton
Julie has been utilizing mindfulness-based tools for 30 years in a wide variety of contexts including assisting dental students, physicians and nurses with stress and burnout, training athletes of all levels to perform at their best, and treating individuals with OCD, eating disorders and perfectionism to live their lives fully. Julie has discovered that Mindfulness is the gateway to living life with compassion, integrity and respect.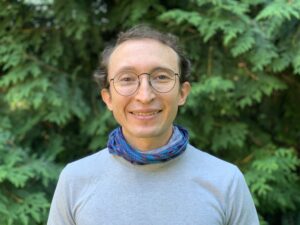 Hugo Davila
Hugo Davila, MD is an Internal Medicine doctor who works as a hospitalist, as well as a board certified and practicing Integrative Medicine doctor at Corewell Health. His strong calling for service has led him to have multiple tools for offering guidance into how to live a full and healthy life, integrating allopathic with complementary medicine. As part of his journey, he is currently in the MBSR (Mindfulness Based Stress Reduction) teacher training pathway, and qualified to teach mindfulness workshops. He is thrilled at the opportunity to guide some workshops here at the Stage Nature Center.