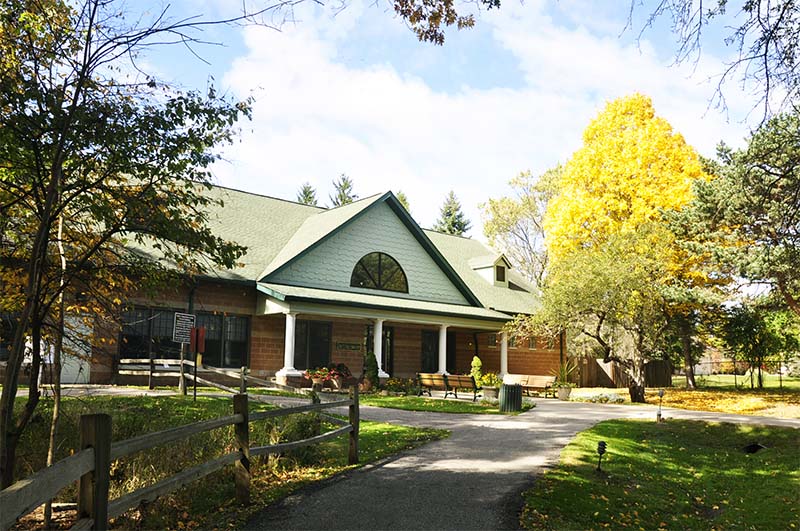 The Stage Nature Center's interpretive building is 8,200 square feet and offers 2 multi-purpose rooms that can be combined into one large room that can host up to 100 guests. The main lobby houses a nature exhibit hall, research library, mastodon dig site, children's activity area and an aqua wall featuring live animals that can be viewed inside their aquariums. If you are looking to host an event in the Metro Detroit area our facility may be the right choice for you!
For seating we have chairs or wood benches to choose from.  The indoor space can house up to 100 guests and can be set up in either classroom style or seated table style.
*We also offer 2-hour structured educational Birthday Party Packages for ages 4-11. For more information click here.
Important: 50% deposit is required to reserve an event date for the pavilion. It is the responsibility ofthe event host(s) to provide food, beverages, paper products, table coverings, set-up andclean up. All decorations must be removed at the end of the event. No kitchen or stagingareas are available. Alcohol is only permitted with the host engaging a caterer with a Class C Liquor Licenseand the caterer's representative remainingon-site to serve guests during the schedule event times.
To reserve your date today, or to request a tour of the indoor or outdoor spaces, please email Carla Reeb, Executive Director or by calling 248.688.9703.